HOPE IN TROUBLED TIMES
I've set up this page, 'Hope in Troubled Times', for anyone to dip in and out whenever they like. 
So many people are struggling at the moment with emotional swings, confused feelings or fear and anxiety. This page includes our own positive and inspiring memes, short meditations, music and videos. 
So if you need a mental, emotional or spiritual lift just visit my website on a regular basis. We will be updating the new page as often as possible. 
If you'd like to leave your email address in the box on my homepage you'll receive regular updates and messages from me 🙏🏻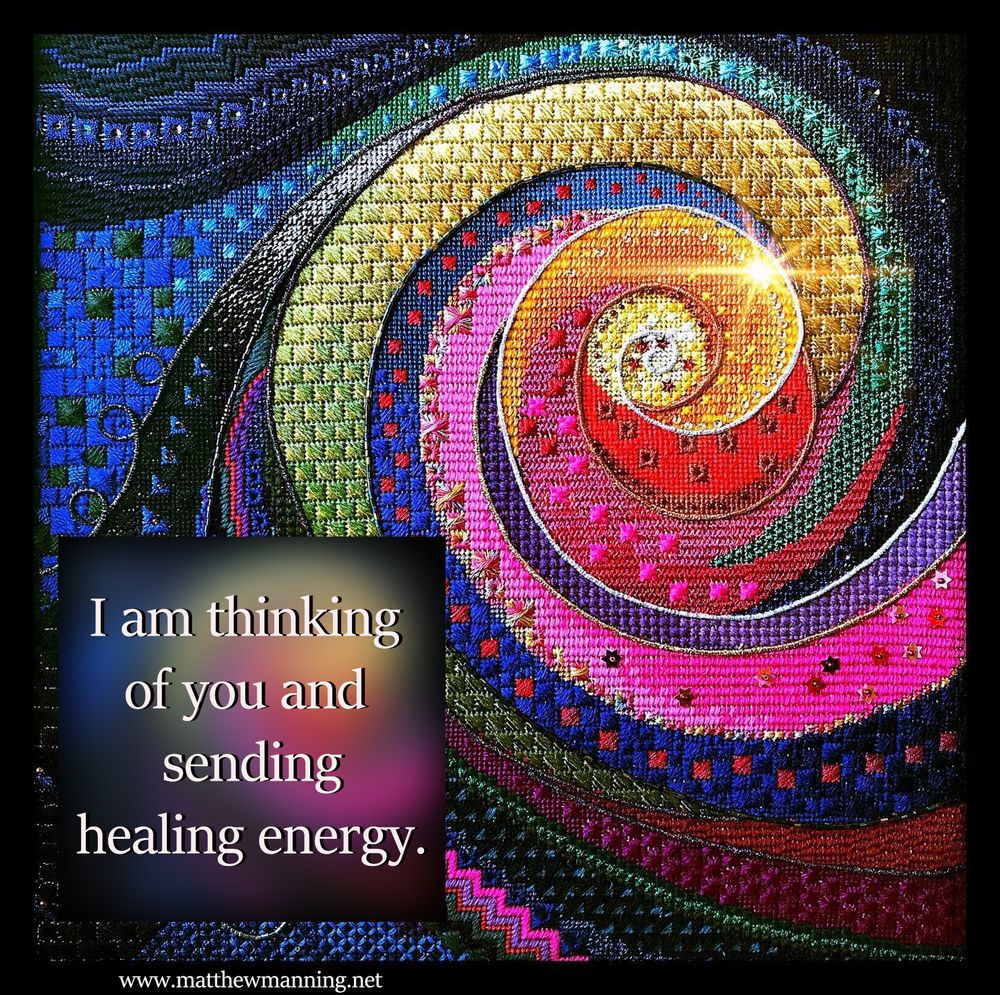 Circle of Healing Preview - Matthew Manning and Anita Ridley
This beautiful track has been composed to accompany one of my weekly distant healing sessions. The full track and details can be found on the distant healing pages of this website... With healing blessings Matthew
A Walking Meditation - Whatever Shape You Want To Be
A Guided Meditation - Grounding
A Guided Meditation - 'Finding Peace'

'Risks' - Matthew Manning and Anita Ridley


The Old Man Said ...Matthew Manning & Anita Ridley